Blog
Watch Ruth and Happi sing "My God Is So Big"
by Brent, on 2021 Nov 6th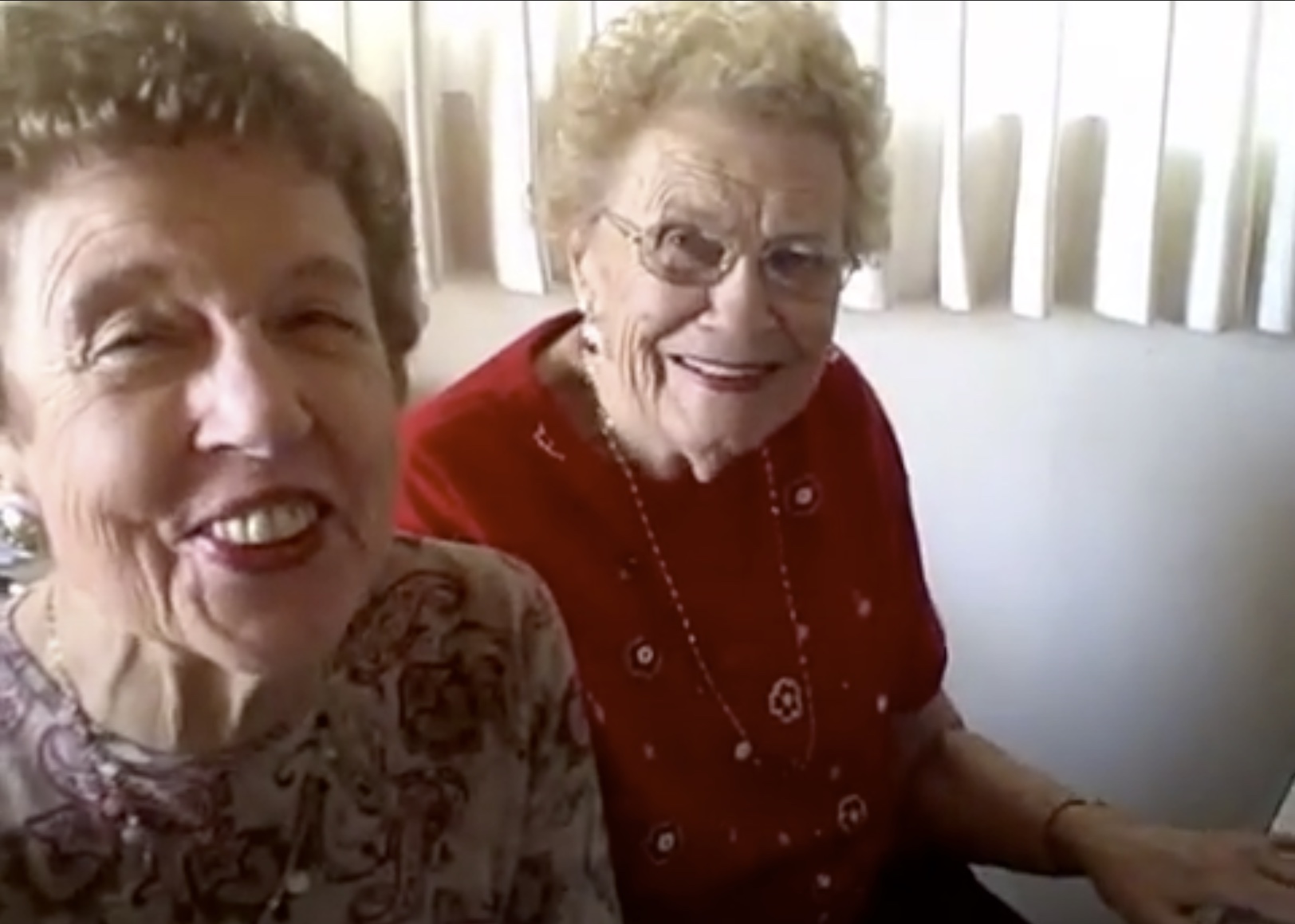 Here's Ruth singing her joyful song My God Is So Big, accompanied on piano by her best friend Happi Moore.
(God-daughter Bonnie Knopf behind the camera and also singing along)
Compositions by Ruth Calkin
by Brent, on 2022 Nov 1st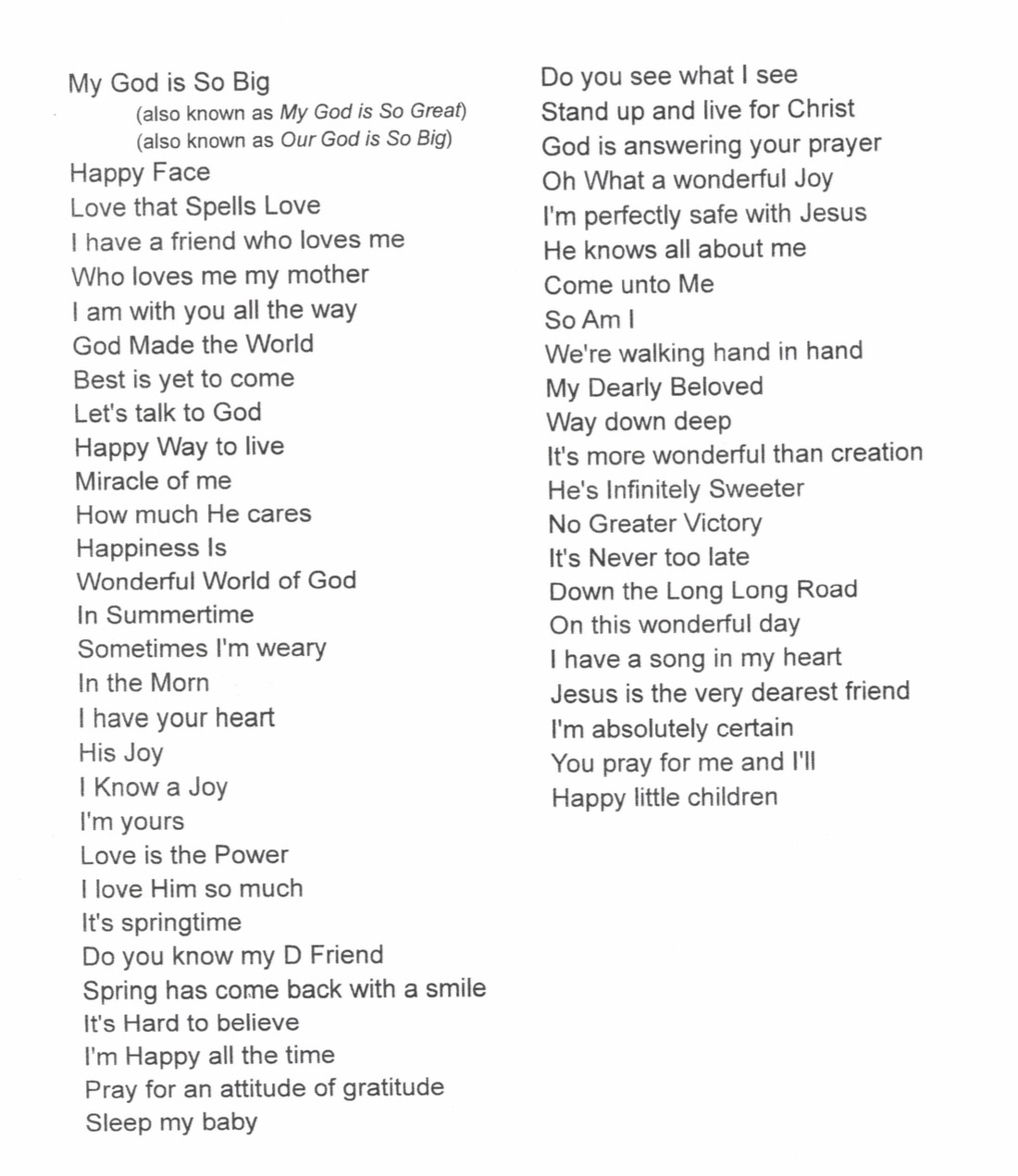 Here are songs that Ruth Calkin wrote. Do you have any recordings of these songs? Any sheet music from these songs? Please contact us, we'd love to hear from you.
Books by Ruth Calkin
by Brent, on 2021 Nov 6th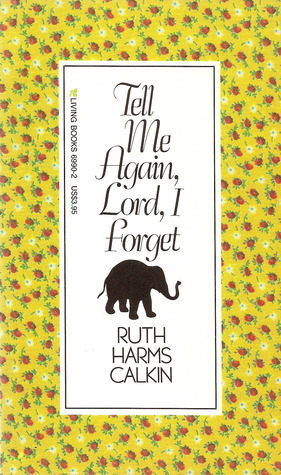 An inspirational author and poet, don't miss out on Books By Ruth Calkin.